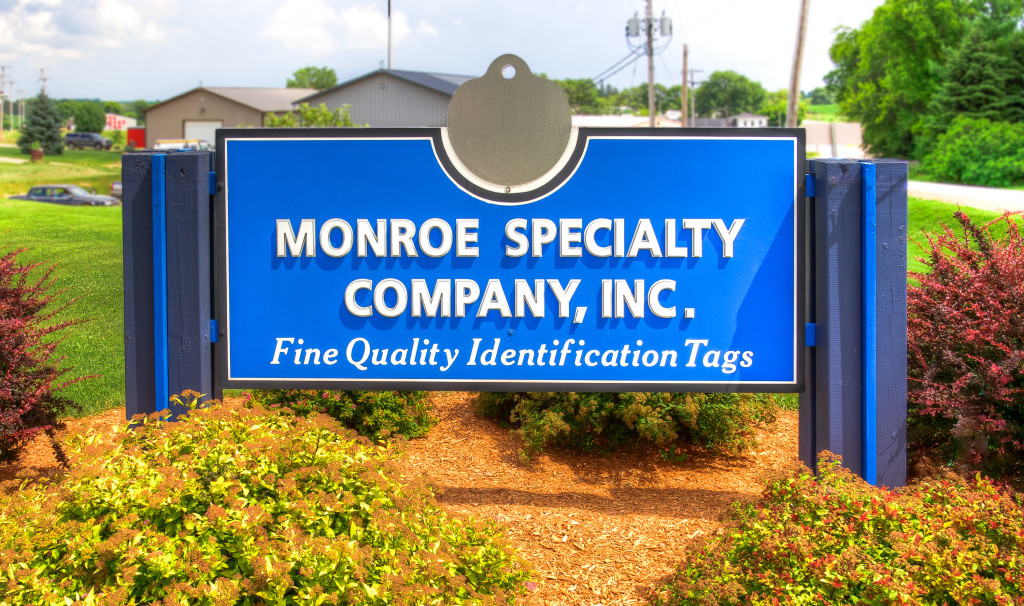 At Monroe Specialty Company, we manufacture and customize stainless steel, brass, aluminum and plastic tags and nameplates. We have been manufacturing and engraving custom identification tags since 1948.

* Our products are made from the highest quality materials available, and are custom engraved with your information.
* We offer quick processing and delivery, and guarantee our products to match your order.
Our products are available directly through our web store, or can be purchased from any of our dealers nationwide.